Over the year, many JHMHP reviewers have made outstanding contributions to the peer review process. They demonstrated professional effort and enthusiasm in their reviews and provided comments that genuinely help the authors to enhance their work.
Hereby, we would like to highlight some of our outstanding reviewers, with a brief interview of their thoughts and insights as a reviewer. Allow us to express our heartfelt gratitude for their tremendous effort and valuable contributions to the scientific process.
January, 2021
Carol Nash, University of Toronto, Canada
March, 2021
Pavani Rangachari, Augusta University, USA
January, 2021
Carol Nash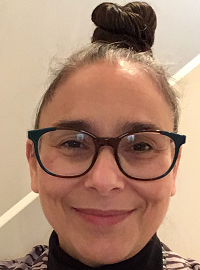 Carol Nash, PhD is Scholar in Residence in the History of Medicine Program, Department of Psychiatry, Faculty of Medicine, University of Toronto, Canada. Since 2015, she has facilitated the weekly Health Narratives Research Group through Health, Arts and Humanities sponsored by the Department of Psychiatry through the Mount Sinai Hospital. She is co-founder of self-directed secondary and post-secondary education programs including Alpha II Alternative School with the Toronto District School Board and the Joint Centre for Bioethics at the University of Toronto. She was awarded the 2020 Leaders and Legends Award for Innovation from the Ontario Institute for Studies in Education. Her current areas of research are self-directed learning and narrative research. You may find out more about Dr. Nash through Orcid or LinkedIn.
In the following interview, Dr. Nash will share her thoughts and insights about peer review and academic writing.
JHMHP: What role does peer review play in science?
Dr. Nash: As a philosopher of education, I answer this question by first disclosing the view of science I am assuming. Of the number of ideas regarding science I might uphold—including those of Popper, Polanyi, Kuhn, Feyerabend and Lakatos—I will answer what role peer review plays in science from the perspective of Thomas Kuhn. As such, science is seen as a professional activity that takes place within a paradigm. Paradigms represent normal science and have beginnings and endings. These transitional times of turmoil are seen as scientific revolutions. Generally, such revolutions take place when those upholding one particular paradigm stop contributing to scientific literature, usually as a result of death. As such cohorts adhering to a paradigm in science are recognized as peers. Peer review is what keeps the paradigm alive and representative of what is currently understood by science in a particular field. Without peer review defining and maintaining the boundaries of the discipline, there is no science.
JHMHP: What reviewers have to bear in mind while reviewing papers?
Dr. Nash: In recognizing that peer review is the backbone of science, reviewers need to keep in mind that their contribution is the supporting structure of their discipline. As such, their review becomes part of the intricate and complex web of interaction necessary for representing the paradigm to which their science is identified. However, as paradigms change with scientific revolutions, reviewers also have to keep in mind that some papers they review may be revolutionary and need to be evaluated outside the current paradigm. As such the reviewer must also be open-minded and creative in the approach taken to reading the paper for the rare possibility of such a revolution in scientific thinking.
JHMHP: Reviewing papers is often non-profitable, what motivates you to do so?
Dr. Nash: My work involves helping researchers overcome the anxiety and depression known to be prevalent among them. One of the things that often initiates anxiety and/or depression is unclear reviews received in relation to papers submitted to peer reviewed journals. I am motivated to act as a reviewer because, primarily, I want to reduce the likelihood that researchers will face unnecessary anxiety and/or depression by making sure my review is thorough, clear, insightful and helpful. This type of review also helps to safeguard that, if published, the paper represents and upholds the best of science it can.
JHMHP: To what extent would conflict of interest influence a research?
Dr. Nash: Conflict of interest can be considered any interest the researcher has in publishing particular findings or making certain interpretations that are guided by something other than science and for which the research will profit by skewing the data or its analysis. Why conflict of interest is a problem in science is that it diminishes the reliability and trustworthiness of the information presented, calling into question the entire undertaking that is science. For science to be justified in being adhered to as our closest approximation to truth, researchers must rigorously maintain a lack of conflict.
March, 2021
Pavani Rangachari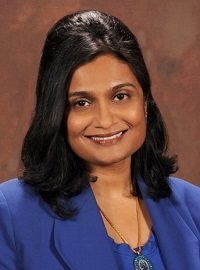 Dr. Pavani Rangachari, PhD, CPH, is a tenured Professor in the Department of Interdisciplinary Health Sciences at Augusta University (AU), Augusta, GA, USA. She holds an M.S and Ph.D. in Health Management & Policy from the State University of New York (SUNY) at Albany, USA. Her scholarly interests are in health services research, with a special interest in studying the implementation of change and innovation in healthcare organizations. While completing her doctoral studies, she gained extensive work experience in the healthcare industry, having served at both a state hospital association and a community hospital. In 2008, she received the William H. Newman Award for "Best-Paper-Based-on-a-Dissertation" from the Academy of Management (AOM). She has numerous publications as lead author in peer-reviewed journals related to healthcare management, informatics, leadership, and public health, and has received R03 and R21 federal research grants as Principal Investigator, from the Agency for Healthcare Research and Quality (AHRQ), USA. Her scholarship has been recognized at a national level with the "Best-Theory-to-Practice Paper Award" from the AOM Healthcare Management Division and nomination for the "Distinguished Paper Award" from the American Medical Informatics Association (AMIA). Dr. Rangachari has also served on numerous grant review panels for federal agencies, including the Centers for Disease Control and Prevention (CDC/NIOSH), National Institutes of Health (NIH), National Cancer Institute (NCI), and AHRQ. In 2019, she completed a four-year term as Standing Member of the HITR Study Section for AHRQ. She currently serves as Associate Editor for BMC Health Services Research and Associate Editor-in-Chief for the Journal of Healthcare Leadership. For more information about Dr. Rangachari, please visit her page here.
In Dr. Rangachari's opinion, peer review is how the scientific community self-monitors its work. It is the process by which scholars review each other's work to make sure that it is accurate, relevant, and significant. It is important because scientific results can have far-reaching implications for individuals and society. For this reason, they need to undergo "peer review", which is the scientific community's process of a quality control, before they are published.
How do we ensure a peer review is constructive? To Dr. Rangachari, peer review should be aimed to improve the work being reviewed, rather than to reject work for the sake of rejection without providing valid arguments or opportunities for improvement.
Speaking of what motivates herself to keep reviewing, Dr. Rangachari says, "I like both the professional service and the professional development aspects of being a peer reviewer. As a reviewer, I have an opportunity to provide constructive feedback on scholarly work (e.g., research manuscripts and grant applications). This way, I feel like I am making a contribution to the advancement of science in my field. Being a reviewer also helps me stay informed about the current state-of-the-art research in the field, including hot topics, new ideas, and innovative solutions to complex problems associated with health and healthcare in the community. There is also a feeling of self-satisfaction associated with being a peer reviewer, in addition to other benefits, such as networking, becoming acquainted with the editorial process, improving writing and critical thinking skills, and the development of expertise in a field."
Finally, Dr. Rangachari emphasizes that it is important for authors to follow reporting guidelines like PRISMA and STROBE because they serve as an established method of quality control within the scientific community for specific types of research like systematic reviews, observational studies, etc. Reporting guidelines essentially provide a checklist of items deemed essential for transparent reporting of these types of research and the scholarly output arising from such research.